In recent years, there is fierce competition in the apparel industry. The entire commercial and trade sector is facing a pressing challenge. Both domestic and overseas markets are forecast to be sluggish. Due to insufficient corporate motivation, the issue of brand retail highlighting is evident. Many brands enter the stage of constant improvement and adjustment. Many brands, Bad business announced bankruptcy, the recent Guangzhou City, the song costumes Limited Shaoxing Ladies "Sige" brand is also poor management, unable to develop.
In this case, the business is still Garments Co., Ltd. Guangzhou's main push Shu women brand " Secretary Song " is due by the brand name "homophone" and affect brand development? Today we interviewed these questions to Guangzhou Shang Shang Garments Co., Ltd. song Duan brand marketing director Duan Yadong to listen to their marketing idea.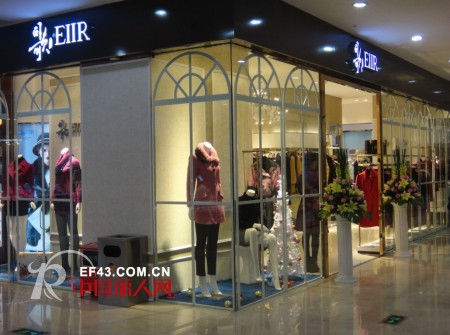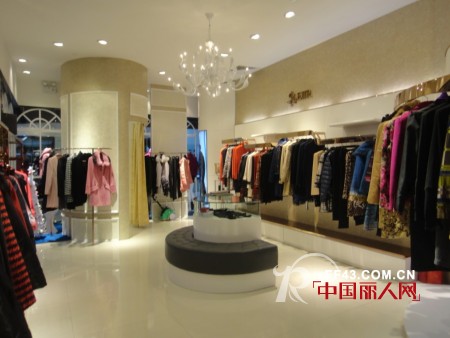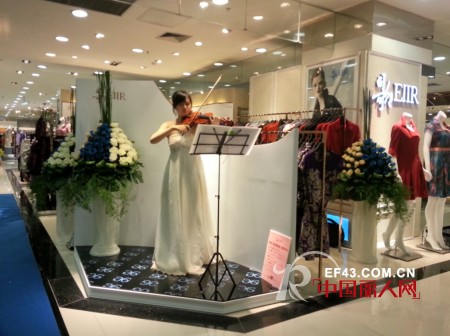 Reporter: Section director, many friends in the industry and the new and old dealers came the "think song" brand closure marketing, whether the "song" brand negative impact?
Duan Yadong: we can search for "song" and "think song" brand in Baidu to understand the difference, although the pronunciation is "SIGE", but carefully look at the brand and positioning of the network found two brands are completely different, "Songs" belong to the luxury ladies brand, and "think song" belongs to less ladies brand, at present we have seen ONLY, VEROMODE, FIVE + and other ladylike less representative in the discount, or even less than 5% off sale, Silk Phil, Ke Leidier, Song Lixi, EP and other ladies wear discount? The answer is no, ladies are still at a steady stage of development, and "song" brand product design unique style in the market more competitive advantage.
Reporter: Section director, said "song song" brand 2013 operating plan, the monthly sales of 100,000 shops are not open, in such a harsh market environment, but also the requirements of the shop control so strict, may I ask "song Why choose such a business model?
Duan Yadong: Many brand owners have short-sighted tendencies, for short-term economic interests, blindly take dealer funds, and ultimately lead to lose-lose. These brands are not high on the shop, not even asked, as long as there is a shop on.
I think if only for short-term interests, brands are not based on their own brand positioning and shop, for the long-term development of the brand is worthless, tantamount to suicide, which will only accelerate the demise of the brand, let alone create brand value, Why create a century brand?
Before opening a shop, the song brand should conduct an in-depth study of the target market to ensure that the franchisee and the company can achieve a win-win situation, especially for the franchisee. Under this guideline, we first conduct an in-depth study of franchisee business circle, spending power and customer habits, market brand distribution and past sales data. After careful accounting, confirmed that franchisees can produce the ideal sales performance, can get the expected benefits, will open the song store.
Shops selling less than 100,000 in a single month are not the stores required for the development of the brand, so we will not open such stores without special circumstances. We believe that under such a harsh environment, brand owners need to be more rigorous in their own operations and work hard to improve product design and quality. The only way to make the brand into healthy operation, and come to the fore. As General Secretary Xi Jinping pointed out in his 18th National Congress report, the health of one's own body can make a party a strong leader in the historical process of maintaining and developing socialism with Chinese characteristics. And for an enterprise, its own strength and strength can it occupy a place in the ever-changing social development process.
This is a product designed for paper-cut or embroidery products and their derivatives. They are handmade and made with Chinese characteristics and traditional methods.
Embroidery: The hand-embroidered bag material is made of high-quality fabrics, hand-embroidered by a line of embroidered women, and carefully needle-stitched. The Embroidered Brooch is designed with traditional Chinese butterfly shapes and flower shapes as a sample, traditional and retro.
Paper-cut: Taken from Chinese traditional red paper, the paper is cut by Chinese non-genetic inheritors and senior art masters. The shape depends on the local scenery or legends, especially the portrait paper-cut, which is vivid and vivid.

Monochrome Reel Mounted Paper-Cut
Red Paper Cutting,Monochrome Hand-Cut Paper,Handmade Monochrome Reel Mounted Paper-Cut,Monochrome Reel Mounted Paper-Cut
Ningxia Yimeng Liyi Culture and Art Co., Ltd. , https://www.fuzhaoe.com