Orchids violet is a purple-pink color that represents elegance and beauty, with the message of excitement, love and health that inspires confidence. Autumn or winter 2014 orchid purple is considered one of the popular colors, this sweet and slightly shy color began its fashion "invasion" of the war, wool coat, fur, sweaters, shirts, orchids purple single product can be seen everywhere , Yu Jia Diman women's autumn and winter new orchid purple single product, follow the trend more leading trend.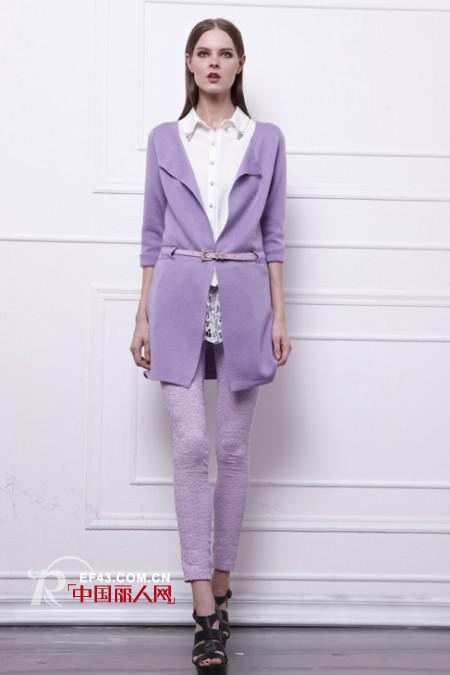 As shown in this picture Yuka Diman orchid purple sweater, the Chinese New Year season may seem a bit chilling, but to be spring, this purple orchid purple knit shirt will become the most eye-catching and most elegant single product . Simple atmospheric version, loose placket at the casual outline of the belt becomes more stylish. With white chiffon shirt with the same orchid purple leggings, a kind of flower bloom in the beginning of the amazing.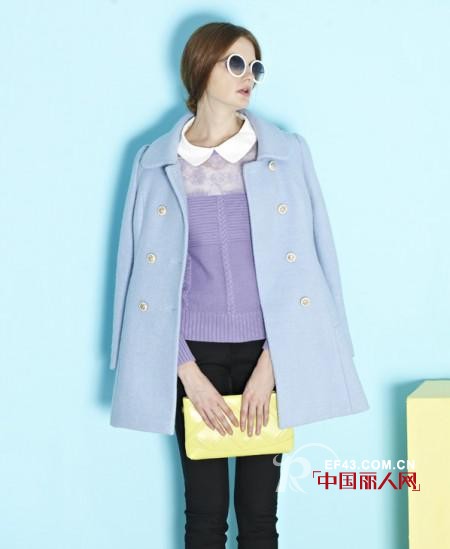 Cold winter thinking hard to buy what style jacket, do not forget your ride Oh, in many similar style coat heap, you want more eye-catching piercing different style, the bottoming shirt is very important. As shown in this purple orchid sweater, light romantic into the Eugen yarn, careful machine show personality and elegance, doll collar sweet by age. With a light blue wool coat, can not conceal its beauty.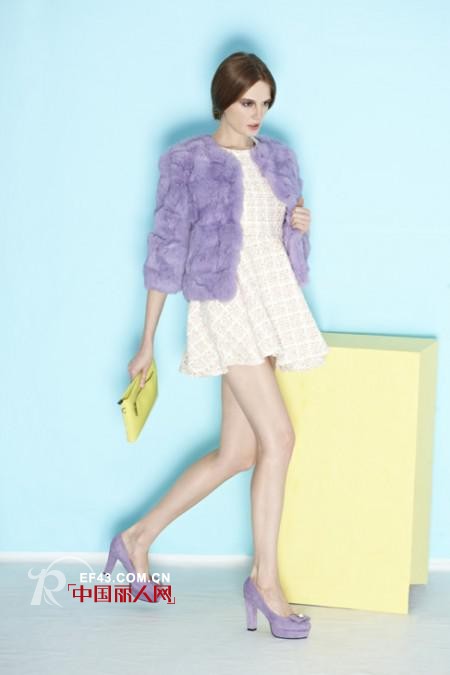 New Year friends and relatives want to have more gas field, then prepare a fur coat for yourself, Yu Jia Diman Women orchid purple fur, delicate short paragraph version of a small crush can easily control, soft and comfortable High-end luxury fur material is more warm. Take a white base dress, neat layering is even more slender, elegant ladies model is your most touching. Girls want to buy fur wear must not miss it.
Consinee Group-Top Line, The world manufacturers and suppliers of Fancy Yarn
Top Line, creates and produces fancy yarn, fashionable novelties for high end knitwear production in China with precious raw materials, cost effectiveness and convenient conditions. We provide good environment for product development with professional designer and technician, imported machinery and facility in China.
Top Line Fancy yarn:
The annual capacity of fancy yarns is over 2000 tons inlcluding Fancy Cashmere Yarn, fancy Mohair Yarn, fancy Alpaca Yarn, fancy wool knitting yarn etc. Together with the wisdom and diligence of Chinese, we draw upon the traditions and history of British textiles, the elegance of Italy and the luxury of French, to create an exceptional global product for professional high-end market buyers.

Fancy Yarn,Wool Worsted Yarn,Wool Knitting Yarn,Knitting Wool Yarn
Consinee Group Go., Ltd. , https://www.consineeyarn.com