Recently, in accordance with the requirements of the Notice of the China Fiber Inspection Bureau on the Issuance of the 2010 Revision Plan for National Fiber Standards, the Zhejiang Provincial Fiber Inspection Bureau took the lead in organizing the B&B Oriental 601339, Jiba Co., Ltd., and Huafu Color Spinning 002042. The national standard for dyed cotton drafted by the company and other organizations was approved in Changsha City, Hunan Province, and will be officially released in the second half of this year. This will be the first product standard for dyed cotton at home and abroad.
The "Dyed Cotton" national standard directly quotes the GB1103 "cotton fine cotton" national standard, greatly shortening the content of the standard content, and "spinning" of "dyed cotton" and its intrinsic quality index, external quality index The "white powder", "local dyeing unevenness" and "distributed dyeing unevenness" have been defined.
Cotton loose fiber dyeing has been rapidly developed in recent years. It is a very viable dyeing method, which greatly increases the high value-added and high-efficiency of dyed yarn, reduces dyeing dyes, and the dye used is 1/4 of the conventional printing and dyeing, greatly reducing the Wastewater discharge protects the ecological environment. The national standard of "dyed cotton" is formulated according to the cotton demand of the colored spinning industry, which will help improve the quality of the dyed cotton and its products and enhance the international competitiveness of China's dyed yarn products. The standard changes from a production-type standard to a trade-type standard, providing guidance for signing contractual indicators between supply and demand parties, and providing a basis for companies to formulate internal control standards.
High Load-power Spandex
With perfect elastic recovery, the resilience of fabrics with Aoshen® High Load-power Sapndex is improved by 20% compared with those under same draw-ratio. These series of products can be widely applied to the fabrics with high requirements on elasticity.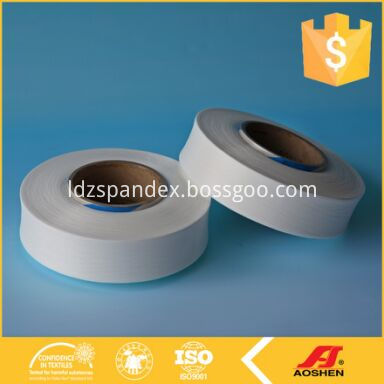 [Technical Superiority]
1. Big elastic elongation, high intensity and good recovering effect;
2. Fabrics produced by this series have fine wearing ability and durability;
3. The cloth surface is close-knit with heavy feeling.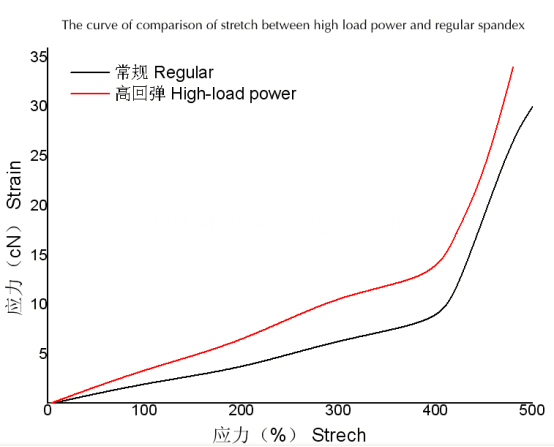 [Specifications]
20Den
30Den
40Den
70Den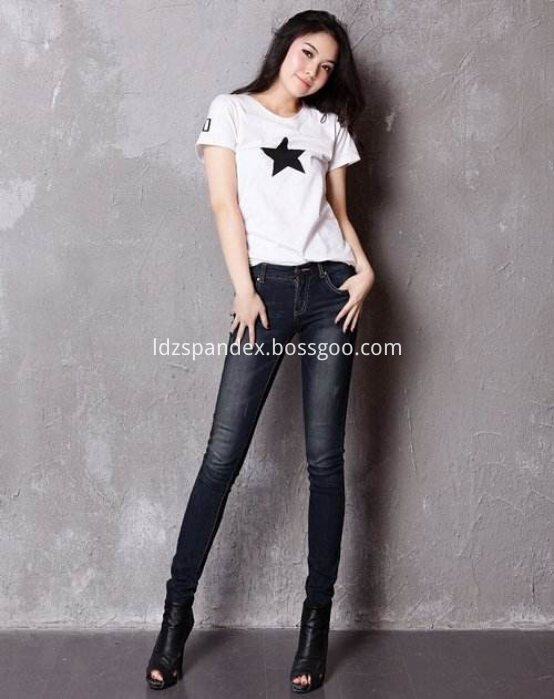 High Load Power Spandex, High Elastic Spandex,Elastic Waterproof Fabric Spandex,Polyester Print Fabric Spandex
LDZ New Aoshen Spandex Co.,Ltd. , http://www.ldzspandex.com