This site August 23 hearing, in the fashion circle, pointed heels or pointed heels was once popular in the late 1990s and early 20th century, and in the fall and winter of 2012 once again return to the trend of focus, and continued into the spring of 2013 Summer and early autumn.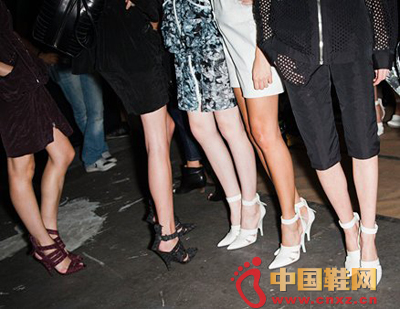 Alexander Wang 2013 spring and summer show scene background map, models are wearing pointed high heels waiting to appear, AW's coup lies in the leather straps of the ankle.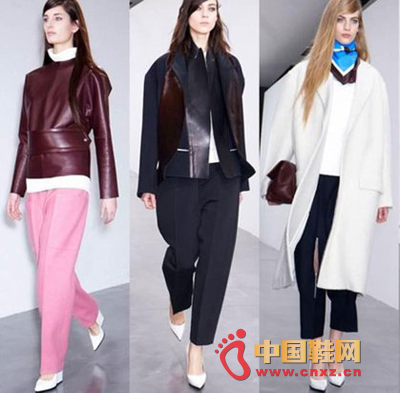 Celine 2012 autumn and winter show, the trend of white pointed high heels has been brought from the 2012 autumn and winter to this year's spring and summer. The uniqueness of Celine is that the design of the boat's wedges is combined with the pointed tips. With the nine-point pants, it is more suitable for the big women everywhere in the workplace!
Star outfit: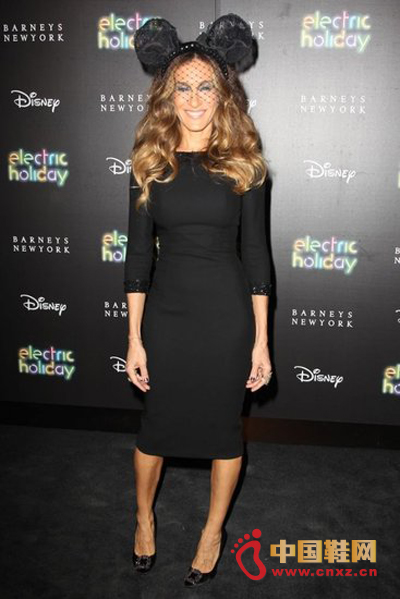 Never fall behind the fashion icon, Sarah Jessica Parker is a loyal fan of pointed shoes. Remember, at the end of the film version of Sex and the City, did Mr.Big wear Manolo Blahnik pointed high-heeled shoes like Carrie proposed when she was married? Sarah Jessica Parker was wearing the same black Manolo Blahnik.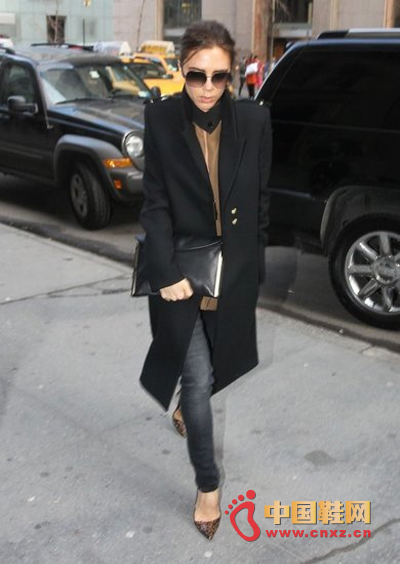 The other Icon Victoria Beckham always wears pointed high-heeled shoes in various colors. It's perfect for Queen Bellow's gas field. However, because of the madness and infatuation with pointed high-heeled shoes, Bellow fell out of thumb valgus. She needs surgery and does not abandon pointed high-heeled shoes, the "persistence" spirit in the fashion industry has made a lot of noise. Of course, to be health-oriented, pointed high-heeled shoes will really feel tired when worn for a long time, so don't overly "obsessed" with you!
·Summer came to this pair of sandals fire all the way female stars are
·Spring and summer shoes fashion shoe necessary color
Can't you know what to wear in canvas shoes except for Converse?
Erika Jayne appeared in New York in New York
·Corthay Fashion Men's Wear One Week
·The two spokespersons of CONVERSE will perform with CHUCK 70
No longer wear sports shoes, we are old
·Pearl shoes open and catch the eyes every second
·Who said that the white shoes were out of date? Yang Mi, baby, and Wang Zuxian
· Look at what shoes Adrianne Ho recently wore
Cashmere Fabric is high density,extremely light, stylish, warm, elegant and naturally lustrous with silky soft hand feel, which is very precious textile fabric.
These fabrics are suitable to make high-end clothing including garments, suit, coat, overcoat and so on.
Our factory has a full set of international advanced production facilities, we can offer you all kinds of cashmere fabrics with top material, different color, weight, width and pattern.
Cashmere Fabric
Cashmere Fabric,Soft Cashmere Fabric,Solid Color Cashmere Fabric,100% Cashmere Fabric
SHANDONG XINGTENG INTERNATIONAL TRADE CO., LTD. , https://www.woolfabric.be